Sara was a contestant on the fourth season of Big Brother US[1]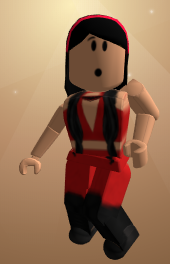 She entered the BBUS house on day one as a person nobody saw as a threat, this was a great mistake as eventually Sara would leave the house in 4th place with 7 competition wins consisting of two HOHs, four POVs and one Mole Hole competition.
Sara's game began when she was put on the block against Jack and Tom, by Mole Hole winner Fox. This was due to Alexandria telling Sara about Fox's multiple final 2s and Sara confronting him over it. As Sara was on the block beside Jack and Tom it was easy to see from her view that she would be going home as she was the only nominee to not have a final 2 with Fox. This caused Sara to blow up as she threatened numerous houseguests to vote save her or she would personally watch them leave one by one, a move that saved Sara as Jack was evicted, though it was claimed to be a move that blew up her game.
In week three Tom, who also survived the eviction, was the new head of household, but not for long as returnee Tatiana used a power to redo the HOH competiton, Sara managed to win this competiton becoming the true HOH. Sara nominated the previous HOH, Kensie, despite assuring her safety, as well as returnee Lucius as she wanted the veterans out to better her game. Sara went on to win the veto competition that week, although Renee was the winner of the mole hole and put Tatiana up as the mole nominee. Tatiana tried convincing her to use the veto on her as she was the reason Sara won her HOH but Sara did not want to give the mole hole winner more power and used the veto on Kensie and nominated Fox to replace her. This was seen as Sara's ideal set of nominees, the two vets and the houseguest who she disliked the most. At the eviction Tatiana was sent home.
In week 4 Sara had proven to be an ally of Tessa and Alexandria, however she began to have her doubts as she believed they were speaking behind her back. Sara, however stayed off the block by convincing Kensie that she only nom'd her to backdoor Fox.
****to be continued****