Big Brother SAA
Series 2 (2016)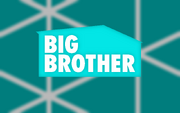 Housemates
Name
Entered
Exited
     
Jackson
Day 1
Day 63
Elle
Day 1 
Day 63 
 
Lucious
Day 1 
Day 63 
 
Rita
Day 1 
Day 56 
 
Rosa
Day 1 
Day 49 
 
Betty
Day 1
Day 28 
Day 21
Day 42 
 
Natasha
Day 1 
Day 35 
 
Tiffany
Day 1 
Day 35 
 
Wade
Day 1 
Day 28 
 
Max
Day 1 
Day 17 
 
Neo
Day 1 
Day 14 
 
Vanessa
Day 1 
Day 14 
 
Chandler
Day 1 
Day 14 
 
Winner
Runner-Up
Evicted
Walked
Ejected
SAA's Favourite Houseguest 100R
Big Brother 2 is the second season of SAA's Big Brother US. The season started on the 12th October 2016 ended on the 28th October 2016. 13 houseguests entered at launch, with one of them being ejected in Week 2 following an incident. After 63 days, Jackson emerged as the winner of Big Brother winning by a vote of 5-2, he won 1000 ROBUX while runner-up Elle won 250 robux. For the first time, the public of SAA voted for their favourite houseguest, who was revealed to be Wade on Day 63 and he won 100 robux.

The season is very different compared to the previous one. One major change is that evictions take place at the start of every session. The entire set has received a massive overhaul since the previous series, with the layout being based off the real Big Brother US set. The main theme of the house is seasons & weather.
Throughout the series there were multiple twists including a main 'Wildcard' twist coming into play from Week 1
Secret Power of Veto
Edit
On Day 1, Julie announced to the houseguests that a 'Secret Power of Veto' would be awarded to a houseguest at random sometime during the first Head of Household competition, the holder of the power would be kept a secret until it was used and the holder would also be responsible for naming a replacement nominee. As he came third in the Head of Household competition, Jackson was awarded the secret power. On Day 14, he used it during the Double Eviction to save himself, he named Elle as his replacement nominee.
Returning Competition
Edit
On Day 28, the first five evictees took part to re-enter the game; Chandler, Vanessa, Neo, Betty & Wade all took part and competed alongside the other houseguests who were still in the game. The last of the five evictees standing in the competition would re-enter, but if they were also the last one out of everyone to last then they would not only return, but they would also become the Head of Household. Betty won the pass to re-enter and also became Head of Household after outlasting Elle in a tiebreaker sword fight.
Care Packages
Edit
On Day 35, it was announced that care packages would be implemented into the game with the public of SAA voting before every session on who should receive one, if a houseguest receives a care package, they will not be eligible to receive a future one. The twist was discontinued after Week 6 due to lack of interest.
Week #
Name
Description
Winner
6
Safety Pass
The winner cannot be nominated for Week 5's double eviction and cannot be named as replacement nominee.
Rita
Co-HoH
The winner will be named as a 'Co-HoH' and will be responsible for naming one of the two nominees
Rosa
Weekly Summary
Edit
Week #
Session Date
HoH
(won by)
PoV
(won by)
Twist(s)
Evicted
1
October 12th, 2016
BB Racer
(Wade)
Big Brother Says
(Rosa)
Power of
Secret Veto
Chandler
11-0
2
October 14th, 2016
Overclocked
(Jackson)
Temple of Numbers
(Jackson)
(none)
Vanessa
6-2
3
October 17th, 2016
The Chopper
(Max)
The Ball Pit
(Betty)
Secret Veto Used by Jackson
Neo
9-0
King of the Hill
(Wade)
BB Quiz
(Jackson)
(none)
Betty
4-2
4
October 19th, 2016
Fight 'n' Dine
(Natasha)
Wild West
(Rosa)
Wade
2-1 (tie)
5
October 21st, 2016
BB Spleef
(Betty - Returnee)
Maze 'n' Daze
(Betty)
Returnee Competition
Tiffany
2-1
6
October 24th, 2016
BB Weather
(Elle)
Bear Rush
(Betty)
Second Care Package
Natasha
2-0
Last Stand
(Rita)
First Picks
(Lucious)
Co-HoH Twist
No
Eviction
7
October 26th, 2016
Juror or Evictee?
(Jackson)
Front to Back
(Jackson)
(none)
Rosa
2-0
8
October 26th, 2016
What the Bleep?
(Elle)
In Your Lanes
(Jackson)
Rita
Jackson's Choice
9
October 28th, 2016
PART 1
Over the Wall
(Jackson)
(none)
Lucious
Jackson's Choice
Elle
2-5 to Win
PART 2
Hill of Houseguests
(Elle)
PART 3
Secrets of the Season
(Jackson)
Jackson
5-2 to Win
Have-Nots
Edit
Following every 'Head of Household' competition new Have-Nots were selected. All of the Have-Nots on Weeks 1 and 3 were randomised, while HoH Jackson chose the 4 Have-Nots in Week 2. From Week 4 onwards, the worst placing houseguests in the HoH compettions would become Have-Nots.
Week 1
Week 2
Week 3
Week 4
Week 5
Week 6
Week 7
Week 8
Week 9
Rosa,
Jackson,
Max,
Rita
Elle,
Max,
Wade,
Vanessa
Elle,
Rosa,
Rita,
Elle,
Lucious,
Tiffany,
Lucious,
Natasha,
Rita,
Jackson,
Lucious
Elle,
Lucious
(none)
Voting History
Edit
Below is the voting table of the houseguests throughout the season.
Week 1
Week 2
Week 3
Week 4
Week 5
Week 6
Week 7
Week 8
Week 9
Day 8
Day 14
Day 14
Day 29
Day 35
Day 63
Finale
Head of
Household
Wade
Jackson
Max
Wade
Natasha
Betty
Elle
Rosa
Rita
Jackson
Elle
Jackson
none
Nominations
(Pre-Veto)
Chandler
Rosa
Neo
Wade
Betty
Jackson
Jackson
Neo
Betty
Jackson
Lucious
Rita
Rosa
Tiffany
Betty
Natasha
Jackson
Lucious
Elle
Rita
Jackson
Lucious
Elle
Jackson
Veto Holder
Rosa
Jackson
Betty
Jackson
Jackson
Rosa
Betty
Betty
Lucious
Jackson
Jackson
none
Nominations
(Post-Veto)
Chandler
Jackson
Wade
Vanessa
Jackson
Neo
Elle
Neo
Betty
Elle
Lucious
Wade
Elle
Tiffany
Rosa
Natasha
Betty
Jackson
Elle
Rosa
Lucious
Rita
Jackson
Nominated
Head of
Household
Nominated
Neo
Elle
Wade
Elle
Natasha
Nominated
Head of
Household
Rita
Lucious
Winner
1000R
Elle
Chandler
Vanessa
No
Voting
Nominated
Nominated
Lucious
Nominated
Head of
Household
No
Voting
Nominated
Head of
Household
Nominated
Runner-Up
250R
Lucious
Chandler
Vanessa
No
Voting
Neo
Betty
Nominated
Tiffany
Natasha
No
Voting
Rosa
Nominated
Evicted
(Day 63)
Jackson
Rita
Chandler
Vanessa
No
Voting
Neo
Elle
Wade
Tiffany
Natasha
Co-Head of
Household
Rosa
Nominated
Evicted
(Day 56)
Jackson
Rosa
Chandler
Vanessa
No
Voting
Neo
Betty
Wade
Tiffany
Nominated
Co-Head of
Household
Nominated
Evicted
(Day 49)
Elle
Betty
Chandler
Wade
No
Voting
Neo
Nominated
Evicted
(Day 21)
Head of
Household
Natasha
Nominated
Walked
(Day 42)
Jackson
Natasha
Chandler
Vanessa
No
Voting
Neo
Betty
Head of
Household
Tiffany
Nominated
Evicted
(Day 35)
Jackson
Tiffany
Chandler
Vanessa
No
Voting
Neo
Betty
Wade
Nominated
Evicted
(Day 35)
Elle
Wade
Head of
Household
Nominated
No
Voting
Neo
Head of
Household
Nominated
Evicted
(Day 28)
Jackson
Max
Chandler
Vanessa
Head of
Household
Expelled
(Day 17)
Neo
Chandler
Wade
Nominated
Nominated
Evicted
(Day 14)
Vanessa
Chandler
Nominated
Evicted
(Day 14)
Chandler
Nominated
Evicted
(Day 7)
Evicted
Chandler
11 of 11 Votes
to Evict
Vanessa
6 of 8 Votes
to Evict
No
Eviction
Neo
9 of 9 Votes
to Evict
Betty
4 of 6 Votes
to Evict
Wade
2 of 3 Votes
to Evict
Betty
Won Re-Entry
into Game
Natasha
2 of 2 Votes
to Evict
No
Eviction
Rosa
2 of 2 Votes
to Evict
Rita
Jackson's Choice
to Evict
Lucious
Jackson's Choice
to Evict
Jackson
5 of 7 Votes
to Evict
Tiffany
2 of 3 Votes
to Evict
Elle
2 of 7 Votes
to Evict